PlayStation 4 support
We're happy to announce that PlayStation 4 support is coming to the Flax Engine! This milestone step moves Flax forward towards the production of the truly-multiplatform games.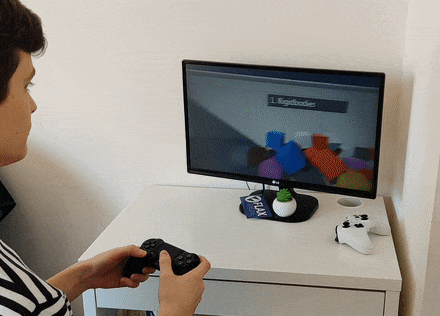 Build for PS4
Flax supports all core engine features on PlayStation 4. This includes graphics, physics, audio, C#/C++ scripting, input, animations, threading, content streaming, and particles (both CPU and GPU simulation). All at stable 60 FPS.
We added integration with PS4 toolset which makes it easy to cook and run Flax games on PS4. All textures, audio clips, shaders, and other assets are built for the target platform. Additionally Game Cooker generates required files for the game project to be published for PS4.
What's next?
At this point, Flax supports 5 platforms: Windows, Linux, PlayStation 4, Xbox One and UWP. We want to extend this to Switch, MacOS and mobile (iOS, Android).
Support for PlayStation 4 platform in Flax is NDA-protected. If you want to develop your game on PS4 please contact (available only for developers approved by Sony with access to PS4 SDK).